Destination Information
We at Earth Packers understand that the transition to a different place is not that easy, there are numerous changes, and could be overwhelming for people to deal with so many changes at the same time, so in order to support you through this change, we offer facts carrying generic as well as specific information about the location our clients are moving into. Our expert team works upon carrying the relevant information about the facts, languages, along with details regarding the lifestyle and other details ready with you even before you step down to the new location.
Secure Storage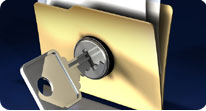 We at Earth packers provide warehousing and storage amenities for provisionally holding your goods in a benign location through its transit. We offer widespread space for stowage purposes of the belongings. We stock everything starting from big industrial machines, imported items to household items in our warehouses. We have numerous warehouses throughout the country, to ensure most of the major parts of the country is connected to us. The warehouses can be utilized by clients for stowage of their goods due to a delay in getting the items delivered at their mentioned locations.
We deliver safely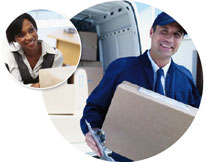 We make sure that each of our consignment meets its destination by the nearest of our branches set up locally. We deliver each of our shipment laden with our ethics such as competence, consistency and concern. While putting them together we make sure that your belongings are carried securely to your destination. Our service Branch would then move them into the mentioned address of your home or office, unload and unpack the whole lot and re-arrange your goods. Our Service Branches also offer further support services and would be you added help.
Support Services
At times our clients require supplementary services, for example getting your present home cleaned, there could be a lot of electrical knick knacks with sockets, appliances or any other chores that require a handy help, we arrange all of them for our clients for work like carpenters or concierge services. Earth Packers would be delighted to support its clients for any sort of requirement they might have.
Insurance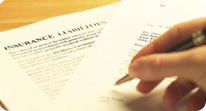 Insurance coverage is a necessity whereas the pricey goods and valuables are being moved. Even with the best of packing and protected transportation, aspects that are not in our control such as accidents, fire, damage, riots etc could outcome in damages to the goods. Therefore we quote that Insurance is a must. We arrange effusive and comprehensive insurance cover for all your belongings at competitive rates, providing you total peace of mind. The insurance covers all your door to door delivery of your goods and can consist of any period whilst goods are stored with us.